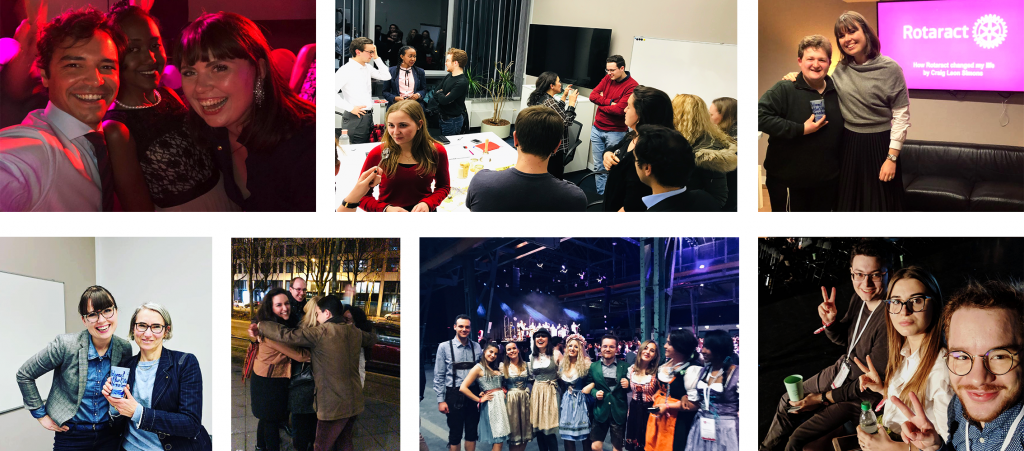 We are a diverse, community-based group of apprentices, trainiees, undergraduates as well as graduate students and young professionals from various fields ranging from finance, international politics, IT, engineering, to social sciences, innovation and more. We come together every Monday to learn through speaker presentations, serve our community and celebrate friendship.

As an international club we are not only representing a broad variety of professions but also a broad variety of international experience with approx. 60% members with international background. Rotaract Frankfurt/Main-International is the first English-speaking club in Frankfurt and the Rhein-Main region.
Our mission is to provide an opportunity for young men and women to enhance their knowledge and skills that will assist them in personal development, to address the physical and social needs of their communities, and to promote better relations between all people worldwide through a framework of friendship and service.
New guests are always welcome! If you would like to join our meetings, please contact us.